Minecraft ray tracing: how to get the SEUS shader
Looking for the Minecraft ray tracing shader? Real-time lighting effects are a highlight of high-fidelity games like Battlefield V and Metro Exodus, but they're also available in the chunky world of Minecraft. A modder has created a ray tracing shader for use in the classic building game.
Okay, so it's not ray tracing, exactly – technically, the rendering method modder Sonic Ether uses to create real-time global illumination in Minecraft is called path tracing. The difference is that path tracing uses rays that bounce many times throughout a scene, but the effect is similar to that of ray tracing: gorgeously-lit and shadowed scenes, even in something as simple-looking as Minecraft.
The results are pretty astonishing: beautiful beams of sunlight angle through a glass ceiling onto a shiny reflective floor, and a torch gives off a realistic warm glow in the second. You almost forget that you're looking at Minecraft. Here's what you can expect from Sonic Ether's shader and how to get Minecraft ray tracing through this impressive pack.
Minecraft ray tracing
To make ray tracing work in Minecraft, you can download Sonic Ether's Unbelievable Shaders (SEUS) Renewed. The shader is currently in version 1.0.1, updated in February, 2020. Here's the description, "SEUS Renewed is a reinvention of the legacy versions of SEUS that brings you quality visuals at a reasonable performance using traditional rasterization-based rendering methods. There are some unreleased development versions of SEUS Renewed, but most of my development time lately goes into developing SEUS PTGI."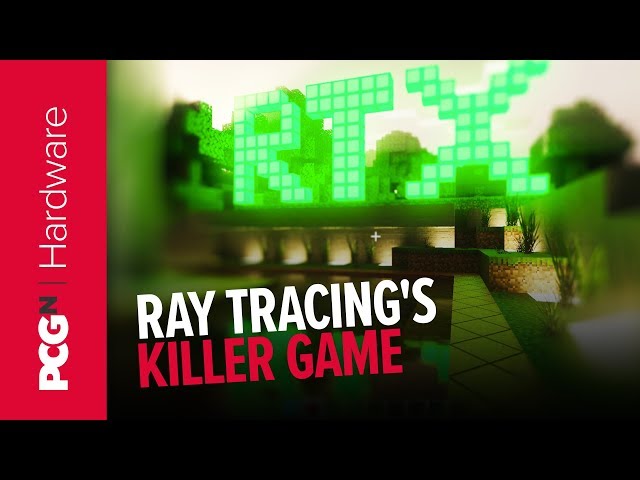 If you think that's neat, check out other Minecraft shaders to optimise your graphics, add texture to the many biomes, or tweak the lighting. There's also a plethora of unique Minecraft mods to enhance your Minecraft experience.